Audio Production for Voice Over Artists
Outsource your audio editing and production to us so that you can focus on being a voice over artist.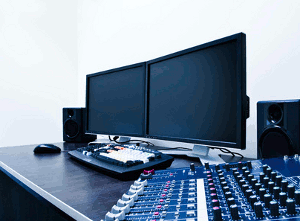 We help voice overs with a number of audio production requirements. We can act as your own personal audio producers and your client does not need to know who is doing your production.
To help you price the job we have flat fees for many services and can provide a quote or estimate quickly so that you can relay this back to your client. In many cases we can provide a ready reckoner so that you can estimate / quote on our behalf quickly and easily.
Additionally, we have access to thousands of music tracks and sound effects and can provide a variety of pre-licensed music for lower budgets.
To find out more please get in touch.